Spectrum Kratom values our customers opinions and love to hear feedback. Below are some of our customer reviews left over the past couple years! We pride ourselves on good customer service and providing high quality kratom.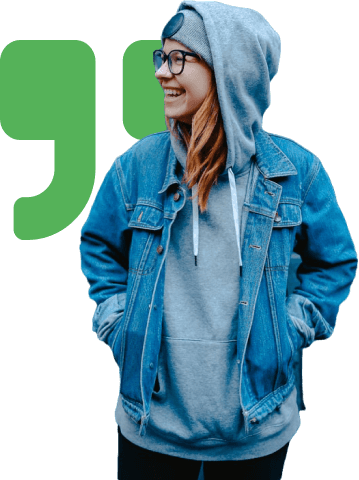 Cleanest Kratom around. Conor is very knowledgeable with this. Absolutely come here for if you need Kratom 100%.

Frankie Perezcano


November 1, 2022
Best place around! So friendly and informative. My go to place. Don't order the icky stuff online or at smoke shops. This place is the real deal and they are simply the best! Great local kratom spot!

Melanie Fantus


January 1, 2023
Dope shop close to home with great product! The only shop i drive too!

Adolfo Jimenez


August 25, 2023
Dylan was knowledgeable and helpful with great customer service. Smooth and simple thank you! Will definitely be returning!

Stacey Arreola


March 1, 2023
really great customer service and informative employees. the quality of kratom is of a known and trusted source so you wont be getting any suspicious addictive additives.

Dil


August 1, 2023
Great experience was a bit nervous about it but Dylan was very helpful and knowledgeable about any answer for the questions I had. Definitely a 5 or of 5 and will be returning

Jason Valdivia


March 1, 2023
Connor was a great help with my visit, he is very knowledgeable and knows what he's talking about. Great quality and customer service! Will be returning for sure

Jesse Williams


September 1, 2022
Staff here is awesome, super knowledgeable and proactive. Everything is super high quality and couldn't be happier to support these guys. Would highly recommend.

matthew ross


September 1, 2022
Great service Dylan was awesome, we will be back for sure!

Brian Myers


July 1, 2023
Its honestly the smartest option in terms of quality, safety, and convinience (with delivery as an option). Would definitely reccoment to a family or friend. Thanks a bunch.

Anthony Fuentes


September 1, 2022
Staff is great! Been coming here for awhile now. They are the best!

Nolan Barraza


August 25, 2023
I have to say the Quality Top Notch.. Great Customer Service Also reasonable prices. Also a very Knowledgeable Company.

Sal Alfieri Jr


March 1, 2023
Great product and prices. The team is very helpful and knowledgeable as well.

Bethaney Beck


September 1, 2021
We've been purchasing from Spectrum for some time and have always been very satisfied with the quality and price of there products. The people are also the best to deal with. Thanks

Robby S


February 1, 2023
I stopped by after doing research on many websites; Conner, one of the owners, greeted me and gave me a very well Informed run down of what this products really is. Spectrum Kratom has done their homework and lab tests their supplements thoroughly so you know you're getting the real deal. I back this place 100% and am only coming here moving forward.

Armando Lopez


April 1, 2023
Best Kratom spot in SD county, hands down! Their Kratom is the highest quality I've found. All of it is lab tested, and they accept nothing but the purest Kratom. Conor is the best. He's patient, kind, and very knowledgeable. He takes his time to ensure that you understand and are absolutely comfortable with Kratom before purchase. He even provided a reusable discount code for future purchases. Top notch Kratom AND customer service! Couldn't ask for a better spot! 😀

Shawna Sullivan


December 1, 2022
This place is as good as it gets, straight up. You gotta see it to believe it-- they're a head and shoulders above anyone else out there in terms of the quality and safety of their product, and the staff is awesome, especially Conor who helped me. I recommend checking them out, and there's a bomb sandwich shop in the same business park. Checks all my bases and they both hook it up. 🙂

Steven Ewald


September 1, 2021
Conor is very friendly and cares a lot about the quality of his product. This is the spot to come if you want high quality Karatom.

Javier Perez


November 1, 2022
Knowledgeable, friendly staff who are happy to tell you everything you need to know about Kratom. Customer appreciation discount and free shipping. My favorite Kratom store!

Jim R


March 1, 2023
I have bought kratom all over SD county and this place is hands down the best. I drove 1 1/2 hrs extra up to Carlsbad and glad I did. They test their products for the highest quality and I can attest that they're the best. I used to buy direct from Indo, not anymore. I only buy overseas to sell, for personal use I am going to use Spectrum. Thank you.

Kelly Buzby


September 1, 2021