Thomas Sowell – "It takes considerable knowledge just to realize the extent of your own ignorance."
My cousins buddy told me! 
Some of the information you may read on the internet is written as clickbait or in other words just to get you to visit their site. This has gotten slightly better over that last few years however the practice still exists. Kratom is especially susceptible to this practice because of the lack of research and accredited sources. Many supplements are studied at state universities or with federal research grants. This allows for a baseline of information that can be sourced. However with Kratom it's a bit like the wild west getting information. 
Well where should start? 
Spectrum Kratom supports and promotes the 'American Kratom Association'. They are a Non-Profit 501c(4) that fights for consumer access and choice. AKA also established a Good Manufacturing Practice standards program or cGMP in 2018. Spectrum Kratom was apart of the launch of this program and continues to be an advocate for consumers to support these qualified vendors. By supporting these vendors consumers are ensuring the success of the kratom industry moving forward. When you buy from a qualified vendors you are safeguarding yourself from harmful kratom and bad actors within the industry. The Kratom you purchase from these vendors has met a minimum standard for safety and quality. 
I want to deep dive into the Kratom subject!
On the AKA website they have a Resource page that has hundreds of sourced material. this is a great place to start for any looking to jump head first into Kratom. From scientific white-papers on mitragynine to local news reports with human interest stories. This is a great jumping off area. Spectrum also posts articles and videos that are great resources. Let us know what questions you may have in the comment and we can address them for you!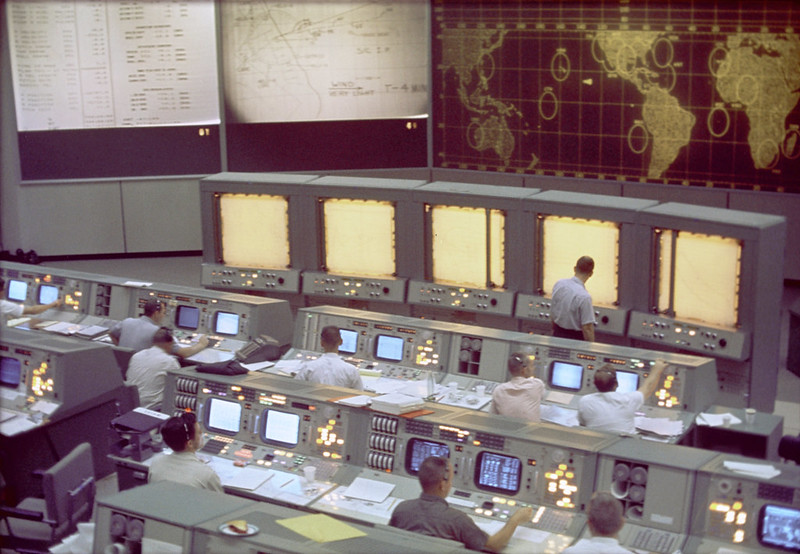 Tip: Seek out good material and do your own research.
Overall view of the Mission Control Center (MCC), Houston, Texas, during the Gemini V flight. Note the screen at the front of the MCC which is used to track the progress of the Gemini spacecraft.